Sunshine Theatre Information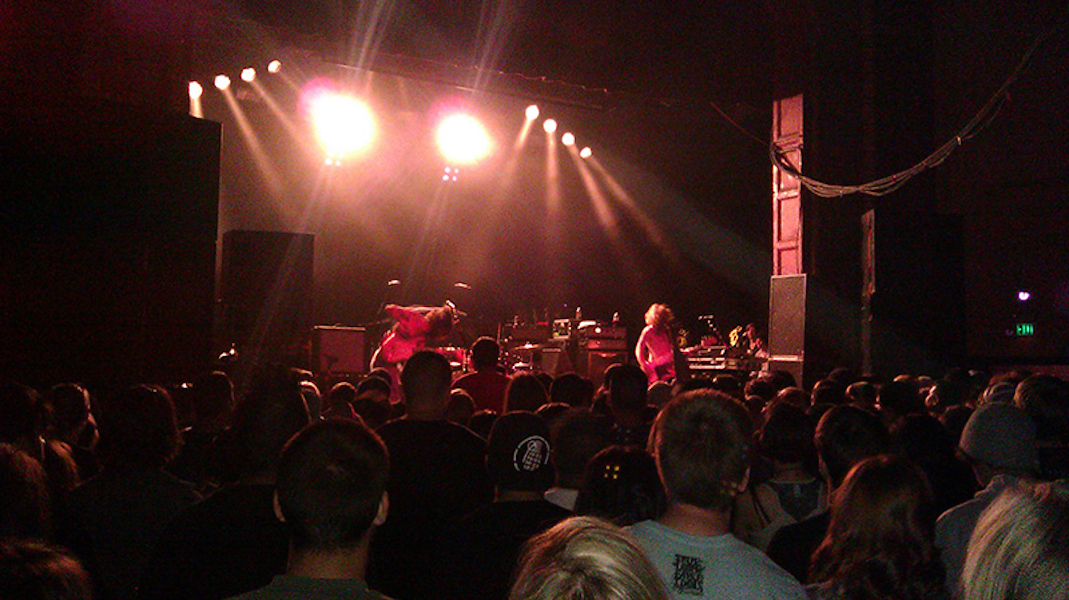 Sunshine Theatre, is part of the Sunshine Building, a six-story historic building in Albuquerque, New Mexico. Built-in 1924, the building was designed to house the Sunshine Theater as well as several commercial and office spaces. The building was used primarily for films until the 1980s but has always had seen frequent use for Vaudeville shows and other live performances. Due to the age of the building and its historic place in the New Mexico community, it was later recognized as a historic building and was placed on the New Mexico State Register of Historic Places in 1985.
The building was designed by the El Paso firm of Trost & Trost and is built of reinforced concrete with a yellow brick facade. The building's style is Renaissance Revival to give it a classical feel that supported classic features that are not seen elsewhere in the state. For instance, the building was considered to have had the last manually operated elevator in New Mexico.
Today, the building is used as a popular live music venue featuring the talents of notable performers including Snoop Dogg, Deltron 3030, Stone Temple Pilots, Arctic Monkeys, Rancid, Cannibal Corpse, Pennywise, Nightwish, and many others. The venue features an open floor, a large balcony, and a bar that seats an adult crowd with enough general admission space to accommodate 1,000 people. The venue has become one of the most popular in the Albuquerque metro area to accommodate smaller and notable acts, with five or more shows every month. The venue was also used to film the exterior shots for the fictional office for the TV Show, "In Plain Sight".
Many fans consider Sunshine Theatre, the best place to go for great modern-day music in a classical venue location.
Further information on Sunshine Theater:
Ticket Policies:
Read about the ticket policies and authenticity guarantees for tickets purchased via this website.
Sunshine Theatre Seating Chart:
View the Sunshine Theater seating chart and seating options.
Sunshine Theatre Parking:
Find out more about parking and driving arrangements at the Sunshine Theatre.